Local Heroes Sticker Trail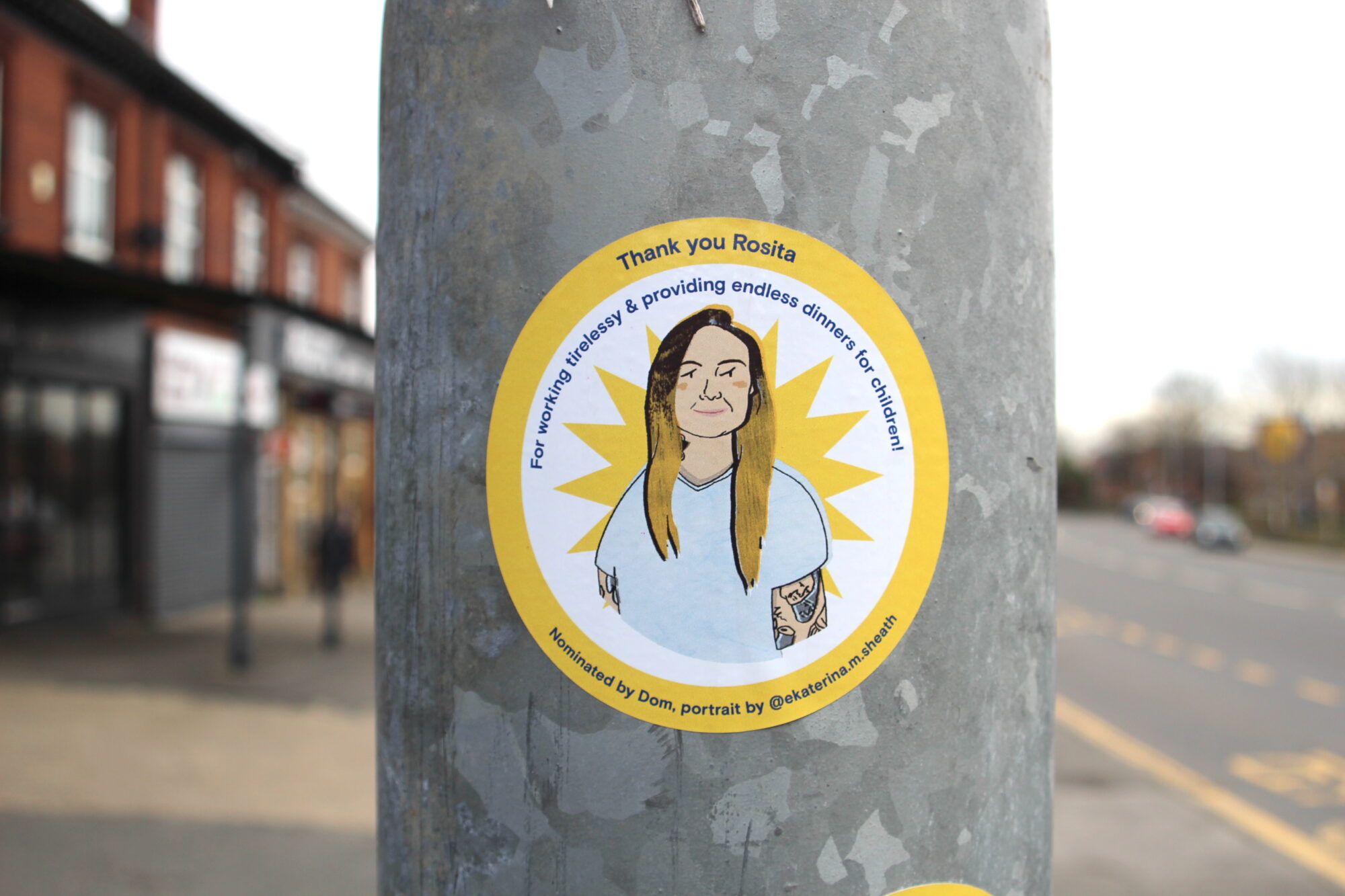 Client:

CA Spaces

Areas:

Community Engagement

Diversity & Inclusivity

Credits:
As part of a wider community initiative during the pandemic, I worked with CA Spaces to celebrate Chapel Allerton's local heroes. Residents sent in nominations; be it Rosita the tireless worker who made free meals for kids, Joe who established Leeds Black History Walk or John the legendary ice cream man. Hidden stories of unsung heroes were playfully depicted in an interactive trail across the neighbourhood.
The nominations were illustrated by the public as well as myself and local artist Sophie Warner. Graphic design by Evie Crook.