Media Boxes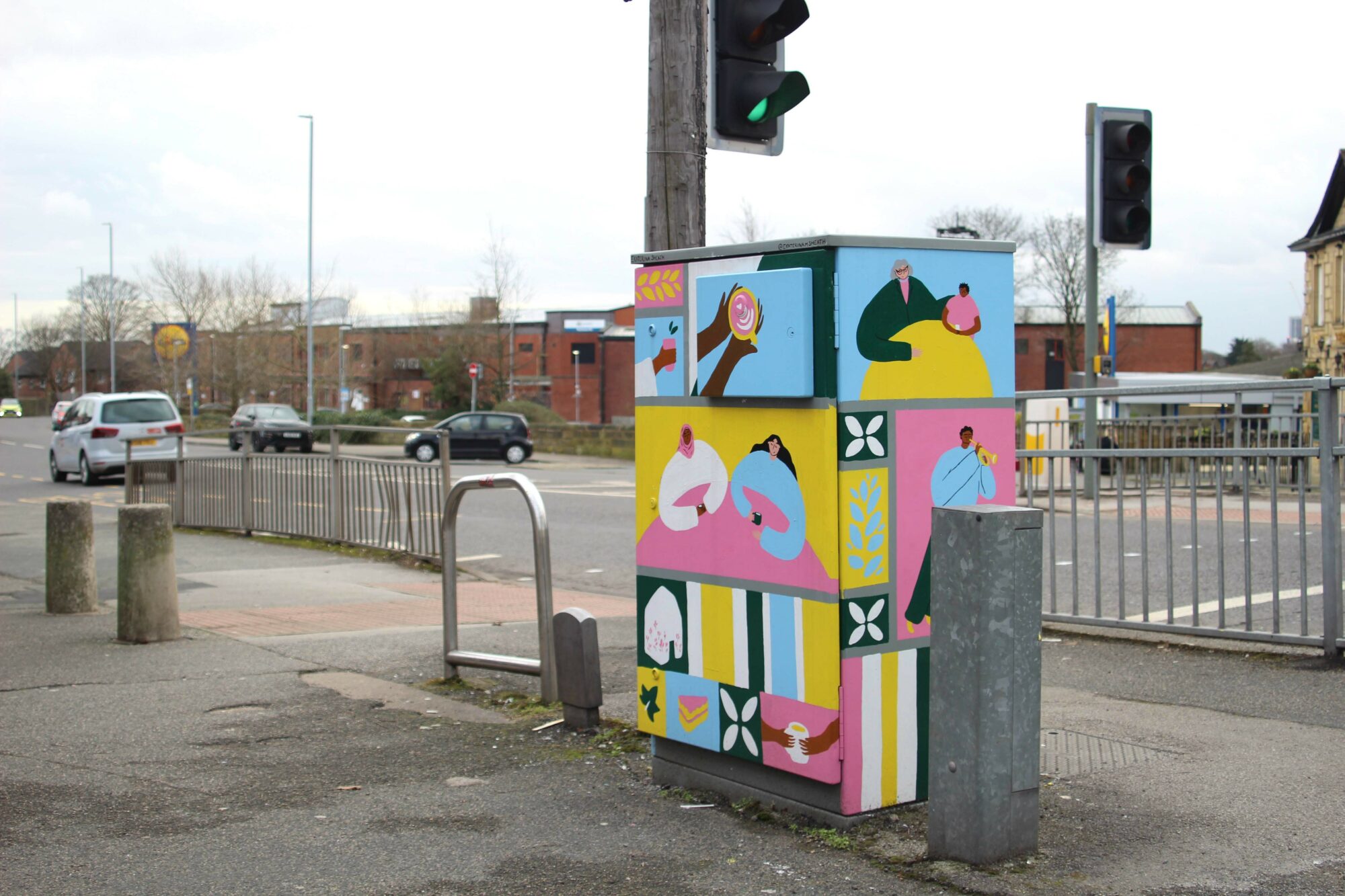 Client:

CA Spaces, Jazz Leeds, Needle Partners Law Firm & Templenewsam Halton Primary School

Areas:

On Location
I took part in community initiatives to paint media boxes across neighbourhoods in Leeds.
The projects aim at bringing art to everyday life by painting dull media boxes with colourful designs celebrating the local community and sparking joy during the pandemic.


Designed to a specific theme or location each box is unique, taking inspiration from local architecture, people or the organisation sponsoring the box.
I loved painting these boxes because passers-by often stopped to chat with me. Everyone was so friendly! Luxury doughnuts, the odd beer, many cups of tea, drivers honking horns and waving… the community made me feel welcomed through their enthusiasm and generosity.
Once someone told me about how she had been isolating for four weeks and this was her first day out and when she saw me painting she said it really cheered her up. These conversations are what make public realm projects special.