Victoria Primary Academy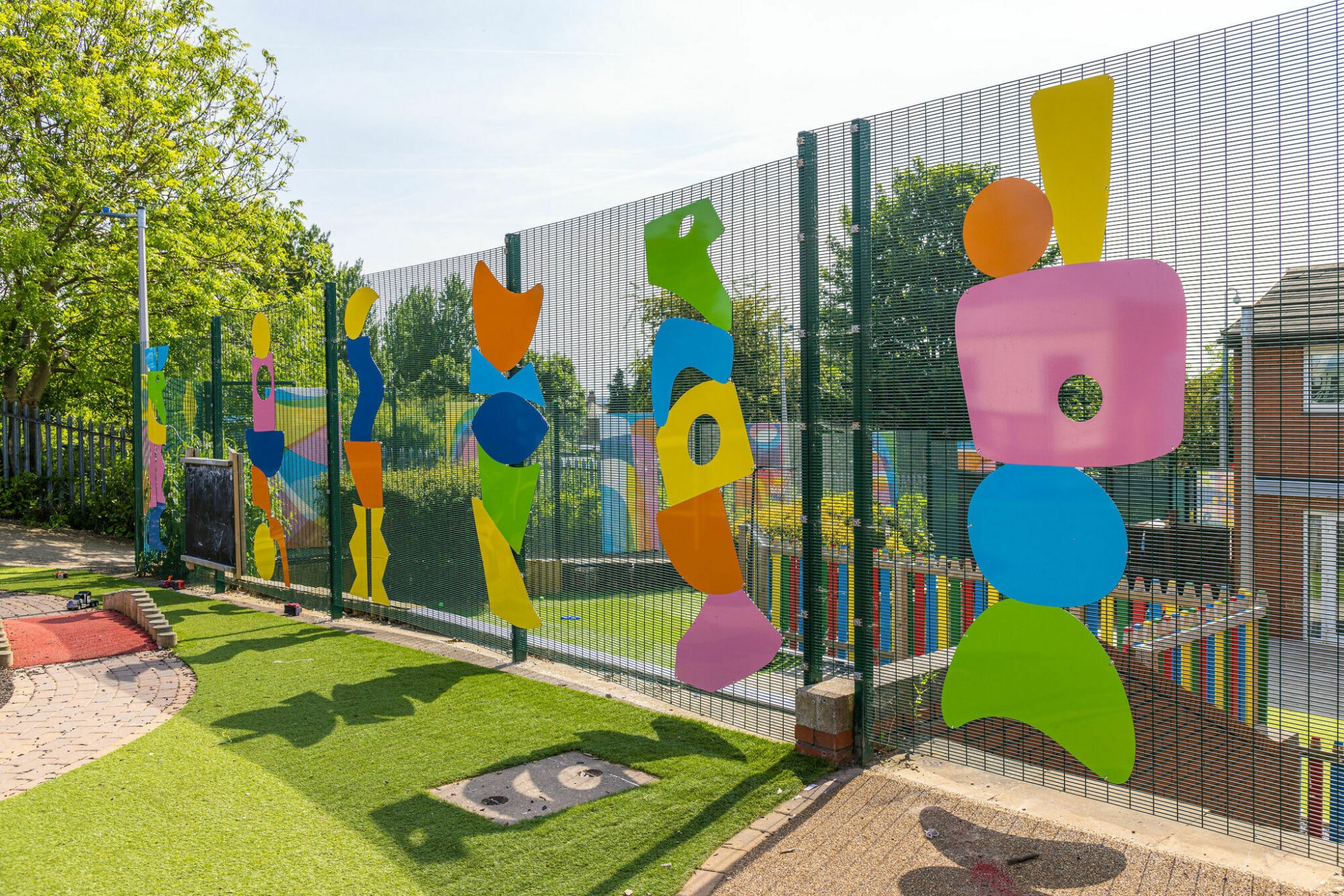 Client:

Communicolour & Wellspring Academy Trust

Areas:

On Location

Credits:
Working with Communicolour, in association with Wellspring Academy Trust, I developed a series of outdoor installations for Leeds-based schools, Victoria Primary Academy.
The project transforms dull grey spaces into exciting and interactive environments that capture children's imaginations and spark creative learning and play.

All the shapes and patterns are inspired by the school site, while elements of the colour palette are taken from the school's logo.

"Our mission to revolutionise the outdoor environment succeeded beyond our expectations. Kat's contribution has been significant to its transformation. Her eye for design and colour is remarkable, the connection and combination of both her style as well as our corporate identity and architecture is reflected within the installation.

We felt very much connected. Kat listened to what we wanted and provided a wealth of technical technical knowledge. The fence no longer feels harsh, we now look out to see sculptures that make the children and colleagues' light up with joy and happiness."
- Joanna Kempston, Founding Director of Communicolour
"This was such a great idea by Kat. The bin gate looked horrendous before we installed Kat's mural. You can clearly see the banner as you turn into the main road at a distance - it looks absolutely amazing!"
"Kat has been pivital to the radical transformation of the harsh green fencing. What was a dull, uninviting pathway, is now an outdoor art gallery. Each banner has been carefully designed and considered by Kat. We are absolutely delighted with the outcome of this commission."
- Joanna Kempston, Founding Director of Communicolour